Hersham Golf Club


Ninth tee at Hersham Golf Club

What BGIS says:

Hersham Golf Club is a friendly, unpretentious club (no Captain's parking space here) a duck hook away from Hersham railway station. There is a pleasant driving range with 15 covered bays, most with automatic ball dispensers and ball prices are some of the cheapest around, especially if you buy a range card.



Driving range at Hersham (February)

The course itself is an original 'course of two halves'. Well approximately anyway. The first ten holes are quite well protected by trees, lake and ditches. Though fairways cannot really be described as narrow, you do have to pay attention. Then holes 11 onwards open out onto a broader aspect, where a wilder drive will just leave you on a different fairway.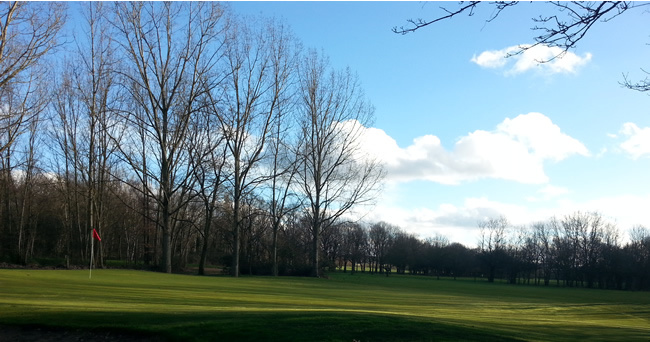 18th green at Hersham (February)

Not a long course at 5305 yards, Par 67, so nice for those of us who don't smash it miles, but satisfying for all. Greens, not too undulating, are in good condition whenever we've played there and no temporary ones. Note, hedgehog wheels are mandatory from November to February inclusive and trolleys are available for £3.

Gallery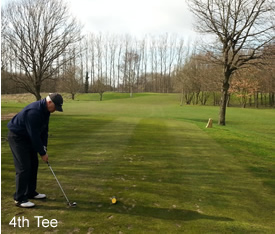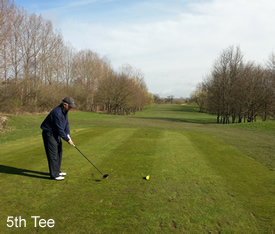 We think Hersham Golf Club is one of the best choices for mid to high handicappers looking for a shortish course.
It has two differing sides to it, giving players a good opportunity to improve their skills without being overawed.
A good choice too if you're after a course that's not hilly.
Hersham also has a neat driving range with reasonably low prices.

Contact Details:

Hersham Golf Club,
Assher Rd, Hersham,
Walton-on-Thames,
Surrey, KT12 4RA.

Tel: 01932 267666


The BGIS 'Not a lot of people know that' fact about Hersham Golf Club:
One of the more interesting recent books on golf instruction is 'Nail It' written by Joe Hagan who is a senior pro at Hersham Golf Club.

Joe's philosophy is that if you've watched the swings of Jim Furyk (twisted), Luke Donald (sublime) Tommy 'two gloves' Gainey (downright lethal) you will realise there is no one right way to swing the club and win. So Joe focuses on how to strike the ball correctly, which of course all these guys do!

Click on the book image above to find it on Amazon.