Latest News
If we wanted to see golf on ice, we'd tune in to the Antarctic Open.


(Ok, we know that's not the Antarctic!)


We at Best Golf in Surrey have been having a good natter about the way the game is developing and while we love almost every moment of it, there is one area that gives us concern.
And that is, at the highest level of the sport, some greens are being made too fast.
Now BGiS contributors are mainly mid-handicappers and enjoy our golf wherever we play. But as spectators of some of the biggest tournaments, mostly in the USA, we find the spectacle occasionally being devalued. It appears to us that because players can now drive the ball so far, tournament organisers are protecting against low scores by preparing outrageously fast greens.
A lag putt can be a thing to marvel at, not a fluke or a minor miracle! A perfect approach should be applauded, and not be a chance in a hundred of stopping on the green. The golf ball has genuinely started looking like it's got a small electric motor in it which enables it to roll slowly to the hole and then continue at the same speed until the battery goes flat!
We have to be honest that it's not fun to watch. If we wanted to see golf on ice, we'd tune in to the Antarctic Open. It really is time that the R&A and USGA got their act together and dealt with the problem. If it's technology overtaking the courses, sort it out. We understand next year's US Open will have some par 5's over 700 yards. Are they going to try and extend all the most prestigious and timeless courses in the world accordingly?
We don't know what the answer is regarding technology because we are happy to drive it over 200 yards! But we imagine the manufactures may be reluctant to put the brakes on. Nevertheless, the infinitely wise brains of these two governing organisations should be strong enough and clever enough to sort it out.
If not, they can start waving goodbye to a lot of the television and spectator money that they get right now!
Because, back to our main concern - stupidly fast greens are a turn-off for spectators, even the most avid ones.


(Late News: And if you're going to make the greens that fast, don't then penalise players when their ball moves and you're not certain they caused it.)




Lower your scores with free technology


The Best Golf in Surrey editor looks at how mid/high handicappers can lower their scores using some free technology.
If I have one fault with my golf (and even my kindest friends would have difficulty narrowing it down to a shortlist of ten) then it's being too cautious when approaching the green. Some are even cruel enough to say I 'make my way to the hole'.
Recently I was considering buying one of those watches which tells you how far away the flag is. They're available widely for around a hundred pounds and some people think they're great. But being a bit of a cheapskate, I thought I'd download one of the free Apps which claim to do a similar thing. So I tried FreeCaddie and off we went to Hersham Golf Club to give it a go.
Now I'm not the perfect golfer of course, but I do happen to know how far my irons go. I only really use seven, eight, nine and wedge for approaches and assuming I strike the ball pretty much ok, they will go the predicted distance. But of course normally I only have a rough idea of the distance to the flag. So I will tend to send in a lowish pitch and run and hope my touch is working. The problem with this is course designers tend to place trouble around the front of the green, because that's the sort of nasty minds they have.
So you would say, ok, all is now well as my App can tell me the distance to the green, so choose that club and away you go. But in practice, here's a subtle difference.
The App (or the watch) also tells you the distance to the front and the back of the green. Ignore the front and the centre distances. Look at the distance to the back, and choose the iron which if you connect perfectly, may go that far but never goes further than that distance.
Then simply focus on hitting that shot at the line of the flag and think of nothing but smooth, perfect contact.
If you hit the perfect shot, the ball will land on the green towards the back. Result! If it does not go the maximum distance for some reason, you will find it even nearer to the pin. Bigger Result! You can then pretend that's what you were trying to do!
Also, by concentrating on just keeping your head down and producing a smooth full swing, the ball will generally go higher and land softer than if you try and 'manufacture a shot'. And you will completely avoid the trouble at the front.
Once you get into this, you will start laying up to around your favourite yardage, rather than trying to get to the green from 200 yards and ending up 40 yards from the pin and then trying to work out how to fiddle a half shot over that bunker.
So, in summary, download the free App. Ignore the distance to the centre of the green, and hit the smooth, full shot which cannot go further than the distance to the back of the green.
And if you don't know how far your irons go - make sure you find out pronto!

US Open Qualifiers, Walton Heath, Surrey 25th May 2015


Once again Walton Heath Golf Club in Surrey UK was the setting for the International Sectional Qualifier of the US Open Golf Championship which will be held at Chambers Bay Golf Club, Washington, USA starting on 18th June.
This qualification event is great for spectators as it's one of the few events featuring top players which is not roped off. This means you can get up-close to the action and what's more, spectator entry and parking is free of charge.

Matthew Fitzpatrick and Ross Fisher wait on the par 3 first tee on the Old Course
Eleven places were up for grabs and there were 82 starters on the day.

Matt Fitzpatrick drives while Ross Fisher watches on the third tee


Ricardo Gonzalez waits as Gregory Havret prepares


Jordi Garcia Pinto and Padraig Harrington


Harrington missed out on a playoff with a bogey on the last
Frenchman Alexander Levy led the qualifiers with an impressive -11 with India's Shiv Kapur (-10) and Englishman John Parry (-9)
Sweden's Alex Noren produced an amazing 10 under for the last 15 holes to qualify.
Denmark's Lucas Bjerregaard and England's Jason Palmer also made it through as did Germany's Marcel Siem who finished on six under.
There followed a play off between Australian Marcus Fraser, the South African trio of Van Der Walt, Thomas Aiken and Garth Mulroy and Welshman Oliver Farr, with Farr unfortunate to be the one to miss out.
Padraig Harrington had bogeyed his final hole to miss the play off.
The highlight for many will be to see Jason Palmer compete in his first major with his unique one handed chipping action!


Indoor Golf - Pebble Beach comes to Surbiton, Surrey

Imagine it's a cold winter's day in Surrey. The rain can't make up its mind whether to be drizzle or sleet so it tries a bit of each. And whoever invented wind-chill factor should be found and shot. You'd really love a game of golf but you know your hands would disown you and go on strike.
With this scenario in mind, we often wondered if there was a better option and so BGiS paid a visit to Surbiton Golf Studio in January to take a look.

The Studio is located just outside Kingston-upon-Thames on the banks of the Thames itself. In fact it is in what was once a water pumping station in an iconic building from another age, with elements of the pumping equipment and huge pipework still on view. But what is on offer here is a range of high-tech indoor golf options to suit a wide variety of 21st century needs.

Let's start with the group that wanted a game but it was just too unpleasant outside. Book in for one of the two large simulator bays for a couple of hours and in the warmth of the Studio and with a pint or pizza to hand, you can choose to take on one of the world's great golf courses. The most popular choices currently include Pebble Beach, Kiawah Island and the Old Course at St Andrews. Once you've played your tee shot, the simulator base tilts to match the angle of the ground where your ball has come to rest so you play your next shot as you would in real life. Wind speed, direction and distance are all shown and for you to take into account. Chipping and putting is all made as realistic as possible too.
So what you are getting is superb practice on a great course under perfect conditions minus all that walking and searching for lost balls. In fact, once you get the hang of the system, you could get round 18 holes at Pebble Beach in your two hours. Price £60 for up to six people for two hours.


Bill tackles the 18th at St. Andrews



Now let's compare Surbiton Golf Studio with visiting a driving range for some practice. Of course a driving range gives you instant feedback in as much as you can see where your ball goes. But taking into account that range balls are a different compression to real golf balls, if it's really cold they wont go that far (and generally you have to guess how far they actually went) a driving range in winter can be a bit disappointing.
As an alternative, you could go along to the Studio for the equivalent half hour practice and hit real balls in the warm and see and know the result. The simulator will show you the distance, direction and result of your shot, including a lot more vital detail such as your swing path. Find out the real distance each club goes. Practice prices start from £50 for ten 30 minute sessions. Great value!

If you need a lesson or two, the Studio could also fit the bill. With all this technology on hand, you should be able to see the results of any adjustments to your swing immediately. BGiS feel that this simulator feedback during your lessons will speed up your rate of progress far more than just hitting balls and not really knowing what works.

Jon and Bill made BGiS very welcome and we're planning to go back for another session at Surbiton Golf Studio and will be reporting back soon.

Latest prices for Surbiton Golf Studio can be found here.


2014
Robert Rock Masterclass at Silvermere

BGiS was delighted to attend Robert Rock's Masterclass held at Silvermere's great new driving range in December. Robert was the perfect host and answered questions about his career to date including what it took to beat Tiger Woods in the final pairing to win in Abu Dhabi. He also let us into the secret about why he doesn't wear a cap ("I look completely stupid wearing one!"). Fair enough!

Robert then gave us an insight into his swing, explaining the key elements, his swing thoughts and what makes it so repeatable. He answered people's questions including tips about how to stop coming over the top.
The new Silvermere driving range was an excellent venue with the masterclass held on the upper level. Robert was very impressed with the range which includes mature trees.












Par 3 Golf - What's the point?

Some people have said to us recently that they wouldn't waste their time playing a par 3 course when they could play a full-size course. We know this is a fairly common view and so we decided to check out the pros and cons.
The BGiS editors took to the18-hole Par 3 Maybury Course at Hoebridge, near Woking in Surrey, to see if we were about to waste our time. First of all it should be said that the weather and course condition were both perfect. As you might expect, the greens are not enormous (and it would be silly if they were!) but they are in excellent condition.
I suppose the average hole length according to the scorecard is around 112 yards. But the tees were moved up on a couple of the shorter holes so they may have only been around 60 yards! Conversely, you have holes of over 140, 150 and 160 yards too.
So how do you get the most benefit from all this? It may be obvious, but first of all, don't use a tee peg. What you have in front of you are eighteen great practice approach shots. Exactly like you would face on a full size course - except the greens are slightly smaller. There are some bunkers to negotiate too, though not too many.
After a short while, your touch gets better, your choice of shot improves because you're not just playing very lofted shots each time because you are seeing other better options.
As the Maybury progresses, it becomes slightly hillier, giving you more things to consider. Surprisingly, you start to think more positively as you stand over your shot - being more certain about what you are trying to do, and not about what you're trying to avoid doing. Which of course is what better golf is all about!

So in summary, playing a good par 3 course such at the Maybury will definitely sharpen up your short game - it's inevitable. You will develop a wider range of shots, improve your technique and make better decisions when you are next out in the big world playing your approach to that par 5.

And remember, 18 holes at The Maybury at Hoebridge Golf Club can cost as little as £7.50. Sound like a waste of time?

Please let us know your favourite Par 3 courses in Surrey!


Terrific Offer from Sutton Green

We see offers from time to time that offer tremendous value and potential benefit and this is one. Sutton Green Golf Club, between Guildford and Woking are offering players three important areas of coaching in one great deal.
1. SHORT GAME LESSON
80% of golfers drop their shots to Par from inside 120 yards. It's essential you understand how to chip/putt more consistently with easy step by step routines to get your set up and technique correct.
2. ON RANGE LESSON
Get your full swing checked up on, get rid of any bad habits and help stabilize a solid set up and posture to the ball. Whatever the issue is that you are having, we will help fix it! Whether it's distance, direction or ball striking.
3. ON COURSE LESSON
Get a 3 Hole playing lesson with video analysis to get a real understanding of where the issues may lie. We can also work on all aspects of the game, including course management.

And the cost of the whole package? Just £50.00! If it were double it would still be good value.
For more details call 01483 766 849 or email on pete@suttongreengc.co.uk and please mention you saw it on BestGolfinSurrey.com!

Hersham Golf Half Price Offer



We think this is a great deal from Hersham Golf Club. Pay and play on a Friday and receive a voucher for 50% off when you play on any Monday in 2014, bank holidays excluded. Call 01932 267666 for details and bookings.

Sunbury Golf Centre Deals

Sunbury's 'Swing into Spring' deals for the month of March include:

Mondays - 3 for 2 on both the 18 and 9-hole courses
Tuesdays - Play for only £10.00
Wednesdays - Play for only £15 plus unlimited range balls for £6.50
Thursdays - Half price on the 18-hole course
Fridays - Fourball for £80.00 incl a pint (each we hope!)
Weekends - Free sleeve of golf balls when paying full green fee
Weekends - Juniors play free witha full-paying adult

Plus more. Call 01932 771 414 for details
www.sunburygolf.co.uk

March Golf Offers from Traditions

Traditions Golf Course at Pyrford, near Byfleet, Surrey have a range of deals for the month of March with their 'Swing into Spring' offers:

Mondays - £10.00 green fee all day
Tuesdays - 2-ball and a buggy for £40.00
Wednesdays - Club Breakfast and 18 holes for £20.00
Thursdays - free 15 min swing check with a pro - must pre-book
Fridays - 18 holes and a pint of Carling for £20.00
Weekends - Free Footjoy glove with all full paying green fees

Call 01932 350355 for full details
www.traditionsgolf.co.uk

Always wanted to try some Ping clubs?

Hoebridge Golf Centre (Old Woking) are having a Ping Open Day this Saturday 8th March, between 11am and 3pm.
If you have always wanted to try out some Ping golf clubs, give the golf shop a call on 01483 722611 and make an appointment.

Who can resist Hoebridge in March?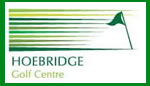 It's difficult to resist any offer which includes a bacon roll and coffee and this one is no exception! Hoebridge Golf Centre will give you the above mentioned goodies, plus a basket of range balls and 18 holes on the splendid Hoebridge main course.
You can get this throughout March on weekdays for just £21.00 and weekends for £31.00.
Full details can be found here.

You must book online and use the promo code PLAY and be a Player Card holder. If you don't already have a Hoebridge Player Card, simply get one online before you book!



More free lessons for beginners at World of Golf


World of Golf at New Malden have just released the starting dates of their free six-weekly golf lessons for beginners. This superb coaching covers everything to get you started with golf and the only things you need to pay for are the range balls you use. They'll even loan you a 7-iron. This is the best way to begin, have some fun and make new friends. Full details and book online here.



All three courses 33% off at Hoebridge for February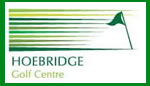 Hoebridge Golf Centre is offering 33% off prices on all three courses with online bookings during the month of February. That means you could play the main Hoebridge course for example for just £24.79 instead of £37.00 on a weekend and £18.76 on a weekday. Or the Shey on a weekend for £11.73 or £9.72 on a weekday. Click here for weekend details, and here for weekdays. Online bookings only.



No temporary greens at The Oaks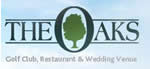 When BGiS members were looking for somewhere to play last week which wasn't going to end in a mudfight, we were recommended The Oaks, near Carshalton and Banstead.
Also miraculously we found a warmer January day and had a very enjoyable 18 holes with no temporary greens and fairways firm under foot. So thanks to the groundstaff there and the naturally-draining chalk landscape for a very pleasant day.



Anchors Away! (Okay, it's not spelt like that!)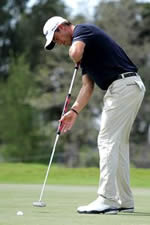 Interesting to see Vijay Singh has thrown away the broom-handle putter for the time being at least at the Farmers Insurance tournament currently on in the States (24-Jan-2014). Of course in preparation for the ban on anchoring a club against the body which begins in just under two years time. We wonder when Adam Scott and others will follow suit. Monty's been using a short putter again for a while. Of course Scott's change to the broom handle coincided with his amazing return to form and won him a lot of money and titles. There is still the chance that pros will claim that banning anchoring will cut their chances of earning lots of money and sue the ruling bodies but we think anchoring is an unfair advantage and penalises those who can putt simply and well.
For us mortals in Surrey, of course we hardly see a long putter in our games as we're not that desperate. And it would look ridiculous sticking out of the bag anyway and cause more eye injuries than it's worth!

Have a view on long-handled putters? Let BestGolfinSurrey know here.



January Sale at Sutton Green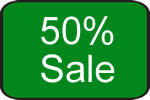 The Pro Shop at Sutton Green Golf Club near Guildford are offering some great deals until 14th January.
These include 50% off all clothing including Mizuno tops, waterproofs and gloves.
Also 50% off all Nike balls!
Contact them now to check what's available on 01483 747898 and please remember to mention you read it on BestGolfinSurrey.
Get in quick! Sale ends on 14th January.


2013

Pro Tracer at World of Golf, New Malden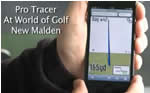 Viewers of Sky Sports will be very familiar with the superb system used on some tee shots at televised tournaments in the US which shows the path of the ball from when it's struck until it lands. Well believe it or not, a very similar system is available to all of us at the World of Golf driving range adjacent to the A3 at New Malden. And it's free of charge.
Simply use the wifi facility on your smartphone or tablet to connect and your device will display distance, direction and trajectory of your shots.
Click here for more information and a video demonstration.






Play 18 holes of golf for just £11 for the rest of November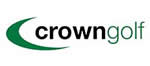 Crown Golf are offering golfers in Surrey 18 holes of golf for £11 for the rest of November as long as you tee off after 11am. Courses available with this offer are Merrist Wood (01483 238 890), Milford (01483 419 200), Traditions (01932 350 355), Sunbury (01932 771 414) and Addington Court (0208 657 0281). This offer is for telephone bookings only and you must quote code '1111' when you book or in the golf shop. Please mention that you saw this offer on Best Golf in Surrey when you book!





Cherkley Court, Leatherhead - Latest - 13th Nov 2013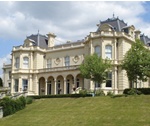 Mole Valley Council held an extraordinary meeting on 13th November to discuss whether to appeal against the Court ruling which overturned their original decision to approve the development of a luxury hotel and private golf course at Cherkley Court. The debate largely revolved around the costs of an appeal against the principle of supporting the original council decision. It was suggested that the costs incurred so far are around £130,000 and a successful appeal could reduce that figure to £30,000 whilst a failed appeal would increase the figure to £230,000. (We should all have been lawyers!)
In the end, the decision was 19 votes to 14 in favour of an appeal.




Cherkley Court, Leatherhead - Update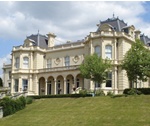 The former home of Lord Beaverbrook, Cherkley Court, near Leatherhead in Surrey is the centre of a dispute over whether it should be redeveloped as a luxury hotel with a private 18-hole golf course.
Mole Valley Council had given approval to the project, but opposition group the Cherkley Campaign appealed against the project going ahead and were successful in the High Court.

Now the council and the owners of the estate have been given leave for another appeal. However the council has now received a written request to withdraw its appeal against the original judgement.

Consequently, a special meeting of the council has been convened to discuss the matter on Wednesday 13th November at 7pm.

BGiS will be reporting on the meeting.



October 2013

Give your clubs their winter MOT!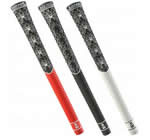 Sutton Green Golf Club located between Guildford and Woking in Surrey are giving golfers the opportunity to have their full set of clubs cleaned and re-gripped with the latest hybrid Black Widow grips.
We think this is a pretty good deal and, as the weather closes in, a great idea with a cost of £80 for up to 14 clubs.
So if you are interested just call the pro shop on 01483 766 849 and please mention you saw the deal reported on BestGolfinSurrey.



It's Official - Play golf and live longer!
The charity, Heart Research UK, has been looking at research done in Scandinavia which shows that playing golf regularly can help you live longer and more healthily.
The Karolinska Institute in Sweden studied more than 300,000 golfers and discovered that those who play regularly have a 40% lower death rate - all other things being equal.
And apparently that translates to living five years longer.
So while we all thought we were just out enjoying ourselves it turns out that we are actually doing ourselves a great favour!
(And we all know it's much more fun than going to the gym!)

A similar study in Finland found that those who played two or three times a week improved their aerobic capacity, reduced their weight and waist size and had higher levels of protective HDL cholesterol in their blood – great news for preventing heart disease.

The studies do advise against ruining it all by having too many drinks in the clubhouse afterwards or too many full English breakfasts so we suppose we should report that too.

So come on folks. There are 140 golf courses in Surrey. And if you haven't played at all before, you can even get free starter lessons. Click here for more details.





World record low score achieved in Surrey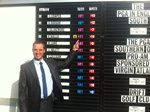 Earlier this summer Richard Wallis shot the world record lowest score by a tour professional, at The Drift Golf Club in East Horsley, Surrey. Competing in the Virgin Atlantic PGA Southern Open Championship Pro-AM, Richard scored the record-breaking 59 on this par 73 course - no one else ever achieving a 59 with 14 under. He needed only 8 putts on his first nine and achieved the 59 with a sandy birdie on the last!
Richard's performance on the day would have seen off any golfer in the world including Tiger and Phil, but his prize money of £625 needs to be compared with Rory's reported £900,000 plus appearance fee for this week's Kolon Korea Open!

What's your best round in Surrey? Tell us about the day you made your own piece of history!





Golf News, offers and events of interest to golfers in Surrey.