Hurtmore Golf Club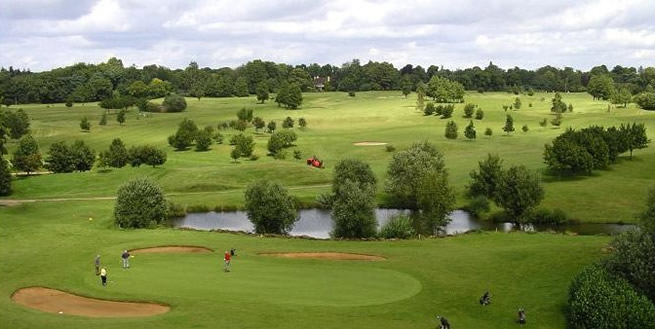 General view at Hurtmore Golf Course

What BGIS says:

Hurtmore Golf Club is quite a pleasant choice for the average player and we have always found it to be in good condition and never crowded.
Par 70, and just over 5500 yards.
A little bit of undulation towards the end and enough water to make you take care without being daunting! Nice course.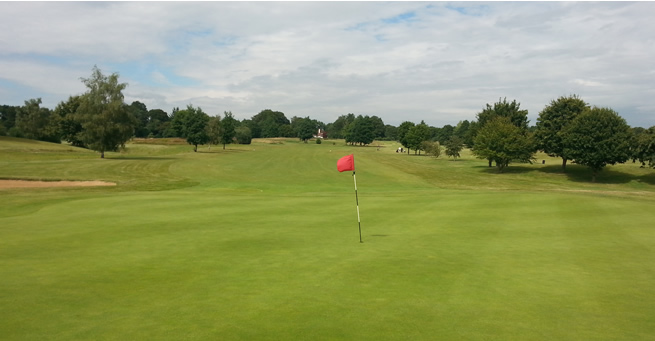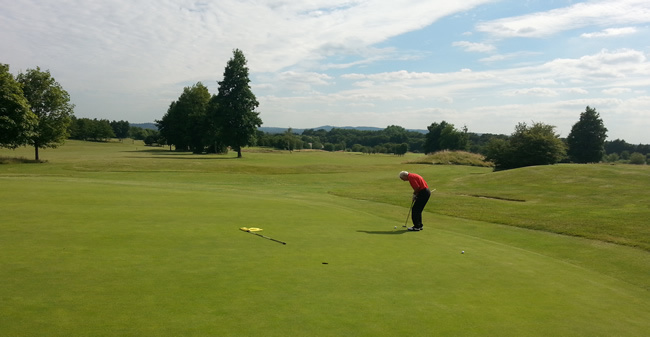 The small lake facing you on the 16th tee

The par 4, third hole may be the 'key hole' on this course. Requiring a good drive over the corner of one lake to find the fairway, you then need to avoid the water on the right. This is a tough hole to par. Att 440 yards, your drive needs to be around 250 yards to give yourself a chance. Bunkers surrounding the green mean you're in the lap of the gods if you're approaching from too far. Good luck! Your best chance is to lay up and play a wedge onto the green. Thankfully this is the toughest hole on the course.

The 18th is nice hole requiring a good tee shot to get you in position to cross the lake at the best angle for a par.
The greens are generally in superb condition and some are surprisingly large.
Clubhouse is ok, but can lack atmosphere through lack of numbers, we feel. Nevertheless not a bad spot.

Summary - friendly, good condition, good choice for mid and higher handicappers and ladies because it's not excessively long.




Nice open course for mid to high handicappers
Greens in great shape
Rarely crowded

Contact Details:
Hurtmore Golf Club
Hurtmore Road, Hurtmore, Surrey GU7 2RN

Tel. 01483 426492