Silvermere Golf Club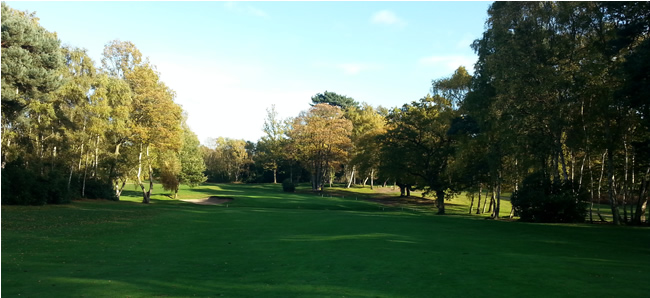 We hadn't played Silvermere for quite a while. So when we returned this autumn we suddenly realised we had forgotten that it's still quite a special golf course. Everyone remembers the two finishing holes, but playing the first hole immediately reminds one of the way the course twists as it changes elevation - not just a simple slope for Silvermere. More a course moulded into the landscape so that as you prepare to play a shot, you feel the land is encouraging you to shape the shot that is required.

Of course, it's not as easy as that. You've still got to do it! And it's not a short course for most amateurs and includes the 577 yard (600+ off the whites) par 5 eleventh. The yellows will involve you in almost 6000 yards and the whites 6400. The eleventh is a hole that looks the part as you stand on the tee. The initially wide fairway funnels you into a narrower channel where your tee shot should go, downhill and twisting between some large trees, before emerging again up towards the green. Lovely.

The sixteenth is another nice hole, with a large pond minding its own business on the left side of the fairway but ready to spring into action if you give it a chance. And of course the 17th. Everyone looks forward to the challenge of the 17th. A simple 150/175 yard par three - which is 85% lake. Are you going to use a nice new ball?

You'll need a near-perfect tee shot on the 18th to give you a fair chance of flying your second back across the lake onto the green. Good luck!!

So come and enjoy Silvermere. We think you need to be reasonably competent to enjoy it, so not for beginners, we would say. But if you can drive the ball quite nicely, you'll have something to remember.


PS. Silvermere also has one of the largest golf equipment and clothing stores (Doug McLelland's Golf Store) in Surrey and very pleasant restaurant and terrace bar.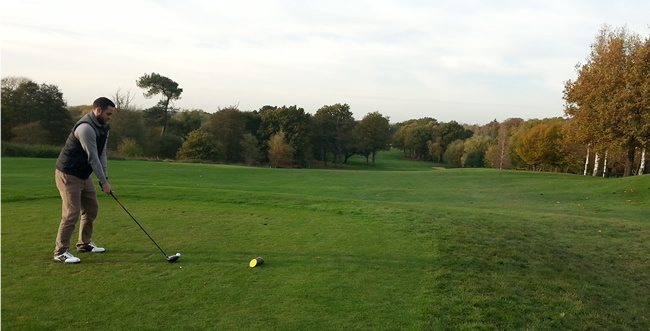 The 577 yard par 5, 11th hole


Beautifully sculptured layout
Good test of ability
Great facilities and clubhouse
One of the best golf shops around

Contact Details:

Silvermere Golf & Leisure Ltd,
Redhill Road, Cobham,
Surrey, KT11 1EF.

Tel: 01932 584314
Website