The Oaks Golf Centre



The Oaks Golf Centre, near Banstead in Surrey, comprises the 18-hole Oaks course, the 9-hole Acorns course, driving range, golf shop, bar and restaurant. A large car park leads into this well-appointed facility and a welcoming cafe/bar.
This course has become known in winter for its ability to drain away copious amounts of rain and therefore remain firm and playable when other courses become a bog. A very important feature these days!
The 18-hole course is some 5700 yards off the yellows and around 6000 off the whites and begins with a par 3 of about 160 yards. No driving holes are particularly tight so you will feel free to give the course a bit of a go.
We particularly like the par three 12th, which is 180/200 yards across a bit of a valley but with plenty of width to bale out if it goes a little awry. A nice looking hole.
We understand the drainage and watering of the greens has also improved a lot and the greens run very nicely for us when we've played there.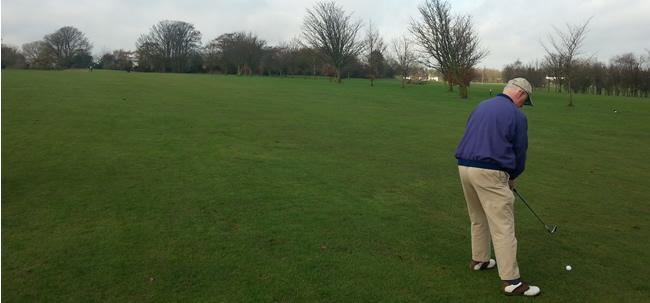 So all in all quite a comprehensive facility with the driving range and a reasonable golf store which had some decent offers when we were there.




Good all-weather course
Nice combination of facilities and clubhouse

Contact Details:
The Oaks Sports Centre,
Woodmansterne Road,
Carshalton, Surrey
SM5 4AN

Tel: 020 8643 8363