Sutton Green Golf Club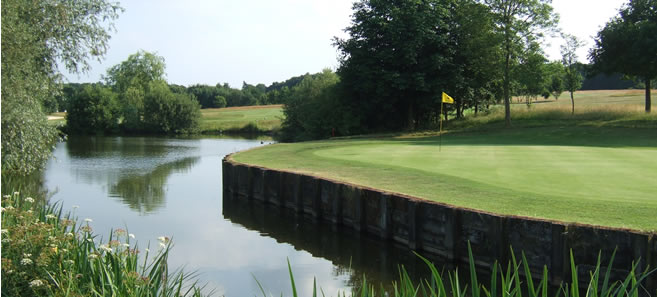 16th green at Sutton Green
We rather like Sutton Green.
BGiS contributors have played there quite a few times in the past couple of years and we're always pleased to go back for more.

Designed by Britain's Laura Davies, the course is set in some nice countryside to the south of Woking and the north of Guildford. At 6300 yards off the whites, 5900 for the blues and 5500 for the red tees, it's a reasonable length for all.

The course opens with a par five which, if you spot the fairway bunkers before they find you, is an enjoyable start.
For a short hole, the par 3 thirteenth is very nice with water guarding the right and bunkers short on the left.
We also like the par 4 fourteenth with the large tree beckoning on the fairway, inviting a draw and the lake guarding the green on the right. In fact, water catches your attention on more than half the holes, though not in too threatening a way.

Whenever we have played there the fairways were splendidly kept.
The greens are in excellent condition too but they can be quite tricky! After the hot, dry July and August of 2013, they feel firm and fast. A 'perfect' approach or lag putt can sail past, giving you quite a nasty turn. But once you realise this, just consider it a warm up for your future appearance at the Masters!. Seriously though, treat it as a good challenge and learn from it. Your short game should improve as a result.

The clubhouse is very pleasant and the staff welcoming at Sutton Green.
All in all, it's what we would describe as a proper golf club!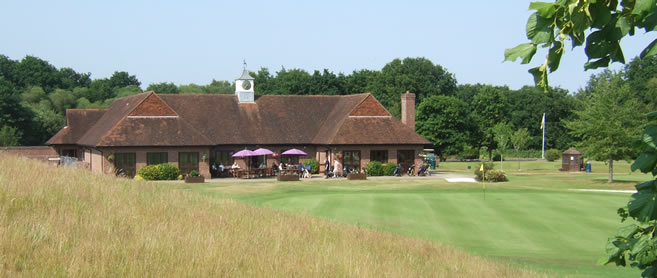 The Clubhouse and 18th green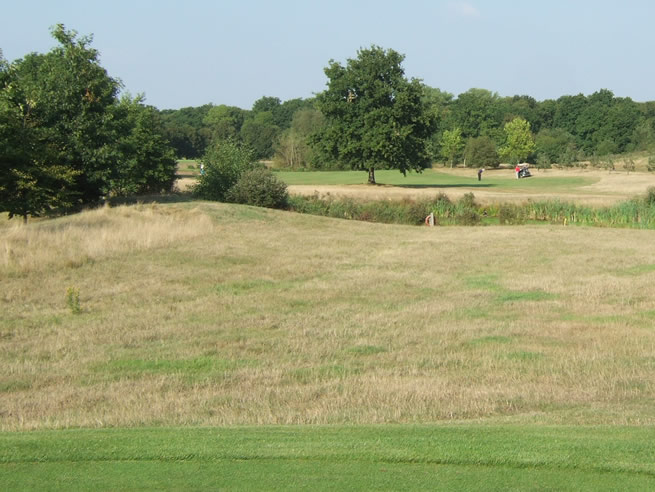 View of the 14th fairway from the tee




A very nice course in great surroundings
Extremely good test of ability
Nice clubhouse

Contact Details:
Sutton Green Golf Club
New Lane
Sutton Green
Nr Guildford
Surrey GU4 7QF

Tel. 01483 747898

Website