Moore Place Golf Club

View back from greenside bunker on 7th hole at Moore Place (Black Poplar)

Moore Place Golf Club is situated less than half a mile from the centre of Esher. Yet it's a bit of a hidden gem!
Its nine holes are almost 100 years old and are set in a lovely tree-lined landscape. Each hole is named after the surrounding nature, such as Purple Beech or Corsican Pine.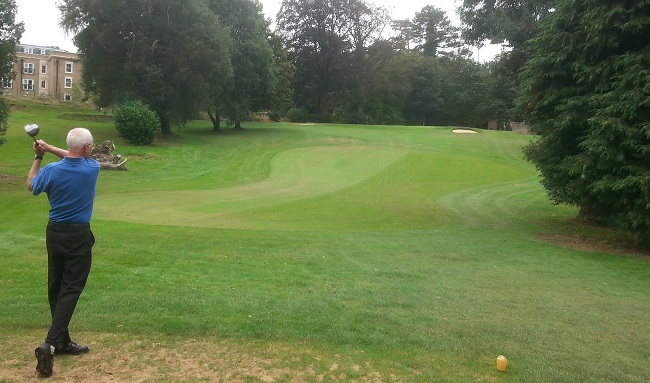 7th tee at Moore Place
It's a mixture of par 3s and 4s, each with their own quirks, so will be a pleasant challenge for the average golfer looking for a shortish course in pretty surroundings.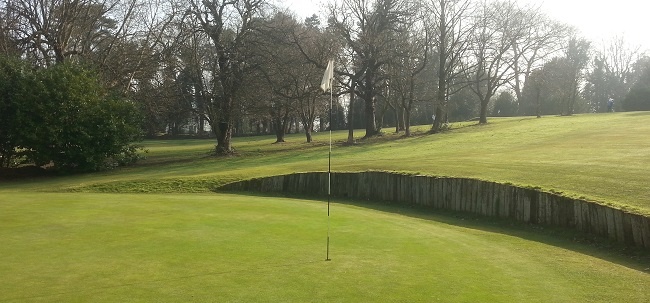 Par four 3rd hole (Purple Beech)
There are two changes you will notice if you haven't played there for a year or two. Firstly, the old starter's hut has been replaced with a pleasant small pine clubhouse come coffee shop. And accordingly the hole layout has been altered slightly so that the old third hole is now the first. And the original second is now the last.
Greens and course have always been in good shape when we've played there and it never seems to get too wet or too dry.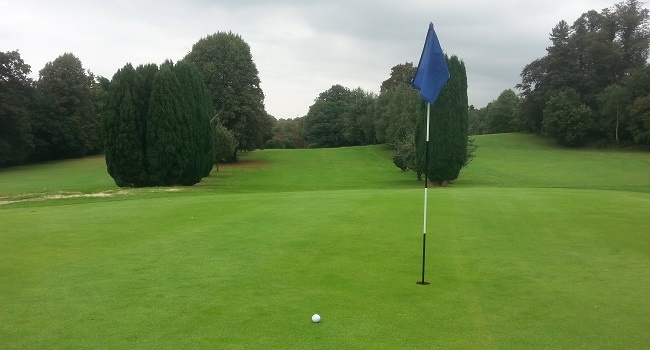 4th green and looking back down the fairway (Limes)
People always remember the par threes at Moore Place. What is now the 8th, is a tempting downhill 100 yarder with bunkers surrounding. And the 7th (which used to be the final hole) is a 130/160 yard uphill shot to a three level green. If you go long and end up playing down from the top level, good luck to you!

Three level green on 7th
Moore Place - A great and inexpensive way to challenge yourself for a couple of hours.


Beautiful little nine hole course
Great value for money
Friendly and modest

If you contact BestGolfinSurrey using the button below, please state which course is of interest. Thank you.
Contact Details:
Moore Place Golf Club,
Portsmouth Road
Esher
KT10 9LN
Tel. 01372 463533
Website: www.mooreplacegolf.co.uk/