Woldingham Golf Club

Woldingham Golf Club occupies a wide natural valley within the North Downs in a beautiful part of the county of Surrey.
The course is bordered by Bug Hill, High Lane, Halliloo Valley Road and the Halliloo Plantation, names that give you an idea of its tranquil location.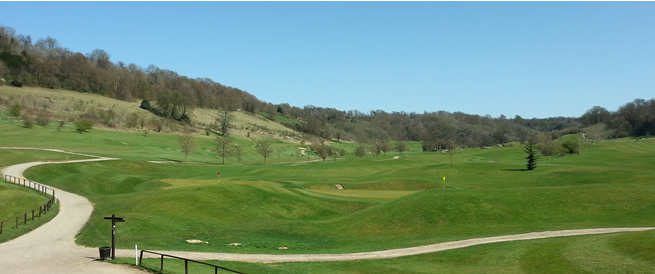 The shape of the land it occupies defines the nature of the course. Almost all the holes run lengthwise along the valley and therefore some, such as the 1st, are slightly higher up along the valley side, meaning that the fairway can have a distinct sideways slope. Nevertheless, there is always a level area to get back to with your tee shot - it just focuses the mind! The course is never boring and there are plenty of very nice holes.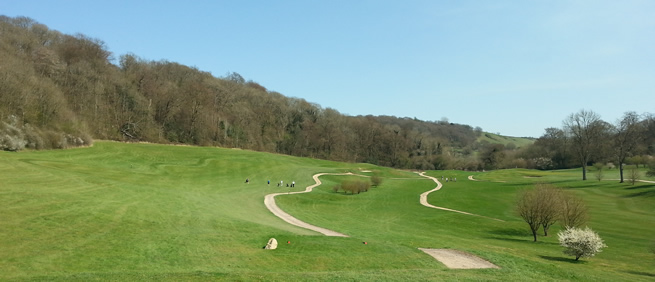 Despite the valley location, we wouldn't describe Woldingham as particularly hilly. Each hole moves you gradually from level to level without you particularly noticing and the most strenuous part may be the short walk to the first tee! At around 6000 yards off the yellows, it should suit most golfers. There is no water on the course, but it gets its revenge through its bunkers. Yes, there are plenty of bunkers. There are courses with more, but at Woldingham, quite a few are around the greens and some are quite deep. But what adds to the difficulty, is that some of the greenside bunkers are separated by dome-shaped humps! So you may think you have luckily just missed a bunker, only to find that a local hump has instead rolled your ball into the next one! But once you figure out what's going on, you'll be more careful next time!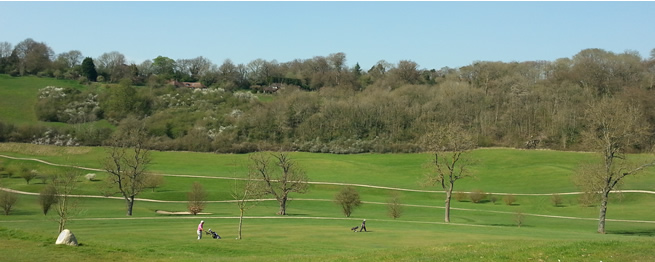 BGiS found Woldingham to be an enjoyable experience with some stunning views and we expect you will enjoy it too.




Superb Tranquil Setting
Good test for all golfers
Contact Details:

Halliloo Valley Road,
Woldingham,
Surrey CR3 7HA

Tel: 01883 653501